QUALITY FURNISHINGS AND AMENITIES, DESIGNED WITH YOUR COMFORT IN MIND
Our resort
YOU HAVE JUST FOUND THE PERFECT PLACE FOR YOUR STAY!
Tony's Beach Hotel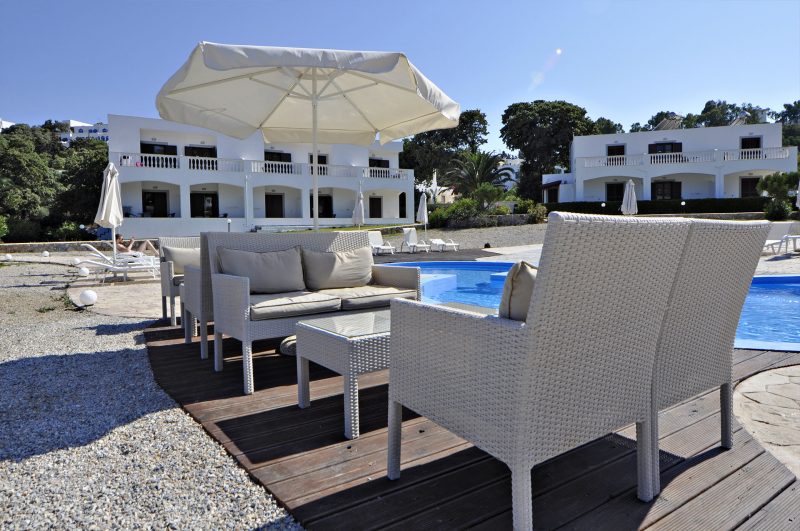 Tony's Beach Hotel is 1 minute walk from the beach. Tony's is a beachfront hotel situated in the picturesque bay of Vromolithos, 3 km away from the port of Agia Marina. It offers studios with kitchenette and free Wi-Fi access throughout.

Tony's Beach studios are bright and spacious. They all have a balcony with views over the Aegean Sea and the islet of Agia Kyriaki. In-room facilities include air conditioning, a satellite TV and a hairdryer.

Guests can enjoy their drink by the pool or the hot tub. There is also a lounge area, where they can watch TV. Platanos, the capital of Leros, is less than a 5-minute drive away. Leros Airport is at 9 km. Free parking is available on site. This property also has one of the best-rated locations in Agia Marina! Guests are happier about it compared to other properties in the area.

Families particularly like the location — they rated it 9.4 for a stay with kids in Booking.com. This property is also rated for the best value in Agia Marina! Guests are getting more for their money when compared to other properties in this city.

Studios for double, triple or four bed room use
Our Studio
Our Studios (2-4 Pax), are fully equipped with air conditioner, kitchen, living room, flat TV LCD, spacious closets, safe box, hair dryer and Wi-Fi internet connection. Harmoniously constructed with the traditional Aegean architecture, the 20 modern studios are just a few steps away from the beach and offers spectacular views to the sea. Our studios also have self catering facilities. From the verandas you can watch the sun rising behind the traditional stone build windmills.

Start your day with a vitality continental breakfast inside your room by calling the 24 hours reception number. Room Service breakfast upon request from 8:00 to 10:00 am. Daily room cleaning service also included for our studios.

What we offer: Free wireless high-speed Internet, flatscreen TV & telephone in every studio, daily Hotel room cleaning services, full Air-condition rooms, studios with thermal insulation, soundproof windows, all bathroom amenities, all balconies with great view to the sea, mini fridge, hair-dryer, safety box, kitchenette with all cooking utensils, all studios are non-smoking areas, room service breakfast, 24 hours Reception service, peaceful and distinctive environment.

Βreakfast is not included in the starting price. Breakfast per adult/per day is charged 8.00 €. Breakfast per children/per day is charged 6.00 €. All rates are in Euros (€) including taxes anf Fees. Internet service Wi-Fi is free of charge. Sunbeds are free of charge. Baby cots are free of charge. Room service is charged 5.00 € per room / per day, late check-out (after 11:00 until 18:00) is charged 34.00 €.
Services / Facilities
Breakfast
Breakfast buffet includes bread and savory biscuits, eggs, marmalade, sliced ham and cheese, breakfast cereals, yoghurt, orange juice, tea, filter coffee and milk and is included in the room rate
Free private parking
Tony's Beach Hotel offers in-house private parking facilities for hotel guests, so rest your wheels and enjoy convenience and security in our private parking which is free of charge.
Library
Private library with books and magazines.
Out-door pool
Enjoy the out-door pool at Tony's Beach Hotel. Ideal for relaxing in the public garden of the hotel, next to the snack-bar and only just a few meters away from the sea
BBQ
We are always looking for new and efficient ways to serve our guests. We are organizing often barbecue nights next to the out-door pool.
Free Wi-Fi internet access
We provide wi-fi internet access, for all our studios and for all public areas including the out-door pool, the snack-bar etc.
Snack-Bar
Enjoy your snack, breakfast or coffee in the Snack bar of our hotel next to the pool. The Bar also offers alcoholic drinks and it's opened until late night.
Satelite TV
Satelite flatscreen TV in every studio and big projector screen in the lounge area, next to the pool.
Also...
Sunbeds are free of charge
Baby cots are free of charge
Room service breakfast is charged 7.00 € per room / per day
Late check-out (after 11:00 until 18:00) is charged 34.00 €
Balconies with great view to the sea
Full Air-condition rooms
Pets are allowed on request. No extra charges.
24 hours Reception service
Daily Hotel room cleaning services
Mini fridge, hair-dryer, safety box
studios with thermal insulation and soundproof windows
kitchenette with all cooking utensils
telephone in every studio
All bathroom amenities
Peaceful and distinctive environment
WE ACCEPT


Harmoniously constructed with the traditional Aegean architecture, the 20 modern studios are just a few steps away from the beach and offers spectacular views to the sea. They are fully equipped with air conditioner, kitchen, living room, flat TV LCD, spacious closets, safe box, hair dryer and Wi-Fi internet connection. Tonys Beach Hotel is a renovated […]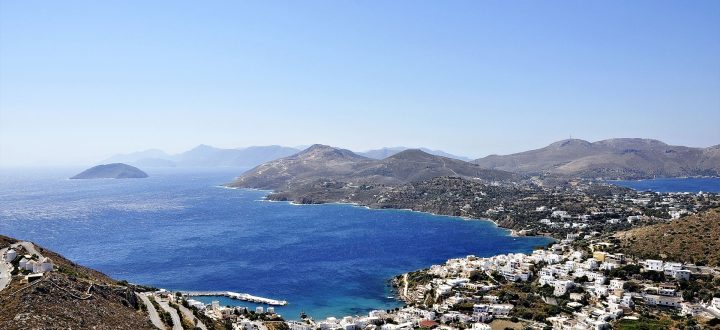 Discover the island of Artemis An island of untouched natural beauty and great harmony Leros is an island in the South Aegean and belongs to the Prefecture of the Dodecanese. It is lies between Patmos and Leipsi to the north and Kalymnos to the south.It is 179 nautical miles from Greece's main port Pireaus and […]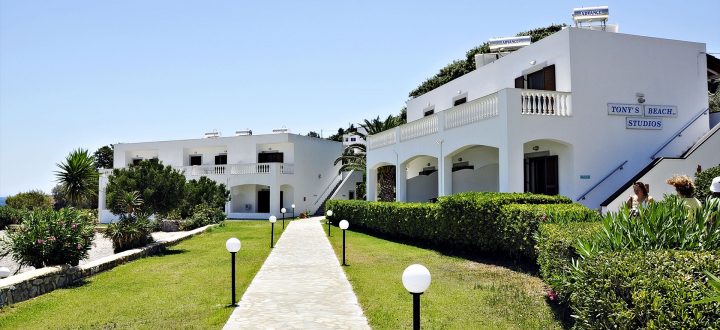 Tony's Beach Hotel Booking Rules and Restrictions. Breakfast is includes in the room rate. All rates are in Euros (€) including taxes. Internet service Wi-Fi is free of charge. Sunbeds are free of charge. Baby cots are free of charge Room service breakfast is charged 7.00 € per room / per day. Late check-out (after […]